Dr. Amelie Hooker Watson, DC
Chiropractor
She/Her
Dr. Amelie Hooker Watson, DC
Amelie Hooker Watson, DC is a chiropractor, craniosacral therapist, coach, doula, and mother of three. She is also a teacher, writer, speaker, photographer and artist. She has lived in Portland for over twenty years, and has been in chiropractic practice for 17 years. As her clinical and life experience has grown, so has her knowledge and offerings. She is passionate about providing integrative, evidence-based, patient-centered, & wholehearted wellness care to all patients.
Dr. Rodney Sanchez-Rosa, D.C.
Chiropractor
He/Him
Katherine Kualaau, LAc
Acupuncturist
She/Her
Katherine Kualaau
Katherine, a Colorado native, grew up participating in an array of winter sports, running, and dancing, giving her an innate fascination with the inner workings of the human body. She received her first acupuncture treatment at nine years old to help with a bout of indigestion, and has taken full advantage of the medicine for many other ailments throughout her life. She earned her degree in international studies and Spanish from the University of Denver after also studying abroad in Mendoza, Argentina at the Universidad del Cuyo and the Universidad del Congreso. While attending college, Katherine and her brother frequently visited Dr. Michael Winer, a chiropractor and energy healer, in Hood River, Oregon.
Katherine graduated from the Oregon College of Oriental Medicine with her master's degree in acupuncture and Oriental medicine. She is also accredited by the American College of Acupuncture and Oriental Medicine, the Oregon Medical Board, and the National Certification Commission for Acupuncture and Oriental Medicine. She is enthusiastic about tackling any condition that may cause trouble, but she is especially interested in musculoskeletal pain, digestive issues, the aging process, women's health, and the mental/emotional realm.
In her spare time, Katherine enjoys spending quality moments with her husband and their two chihuahuas, Falkor and Atreyu (Neverending Story reference!). She loves to dance, and is part of a hula halau where she participates and performs in Tahitian dancing. Being from Colorado, she is drawn to hiking, trail running, skiing, and general exploration where the outdoors may enchant her. She also has a serious case of travel bug whose only cure is to see the most exotic corners of the earth, and hopes to take her practice internationally in the future to help those who may not have immediate access to healthcare.
Michelle Whittaker, LAc
Acupuncturist, Founder
She/Her
Michelle Whittaker
Michelle
 specializes in acupuncture and herbal medicine. She became an avid believer in the powers of oriental medicine during her studies at Naropa University and Atlantic Institute of Oriental Medicine. She graduated in 2007, with her Masters in Oriental Medicine. She then completed an advanced 12 week acupuncture clinical training at YueYang hospital Shanghai, China. 
Michelle
 opened D'Vida Injury Clinic and Wellness Center in Beaverton in 2012  (currently located in Aloha, OR). She is passionate about creating a culture at the clinic that is warm, welcoming and inclusive. 
Michelle
's focus is creating and maintaining a team of providers and staff members that provide highly effective care and are passionate about what they do.  In her time off she enjoys gardening, DJing, snowboarding, traveling with her husband Jack and hanging with their kitty cat Annie.
Alondra Rodriguez, LMT
Licensed Massage Therapist
She/Her
Alondra Rodriguez
Hello my name is  Alondra Rodriguez, i was Born and raised in washington state, and recently moved to Hillsboro Oregon. In my free time I enjoy spending time outdoors with my husband and two dogs. I'm also an artist, my medium is acrylic paint. However, I'm always trying out new ways to expand my creativity by exploring new mediums.
I've been practicing as a licensed massage therapist for 3 years with a focus on helping people with their physical well being. My first language is Spanish, this has allowed me to expand my trade to serve a diverse community which has always been important to me. I love providing a sensory experience by using modalities in my work such as cold stone, heat, cupping, aroma therapy, and deep myofascial work. I am very passionate about holistic and natural approaches to healing. I use my intuition, knowledge and tools to provide natural healing in a comfortable and safe environment.
Susie Chriswisser, LMT
Licensed Massage Therapist
She/Her
Susie Chriswisser
Susie Chriswisser is an intuitive and compassionate massage therapist. Her specialty is in creating a safe and caring massage experience that is graced with love for you to genuinely heal and release pain, feel taken care of and pampered during your session
with her.
Susie believes that true caring starts with the self first. By taking care of our body, mind and spirit we are better able to take care of those we love and be the best versions of ourselves in our lives. This is called Self Love and is a must in order to live an empowered life and empower those we love.
A session with Susie is a special experience where her intuitive touch creates a soothing and safe space to allow for sacred healing to occur. Her compassionate guidance of self care and self love support you in extending this empowering experience into your life!
Alissa Cisco, LMT
Licensed Massage Therapist
She/Her
Alissa Cisco
Favorite quote: "He who has a why to live can bear almost any how."-Friedrich Nietzsche
Bio: Alissa is passionate about massage therapy because she believes we hold physical and emotional traumas within our tissues and that when we treat the body holistically, we can help heal the body, mind, and spirit.
Kolt Satterfield, LMT
Licensed Massage Therapist
He/Him; They/Them
Kolt Satterfield, LMT
Kolt found his passion for compassion best expressed in massage therapy, through lessons from his own journey to freedom from pain. Kolt's lifelong struggle with hereditary scoliosis was exacerbated by numerous sporting and motor vehicle traumas.  Through a combination of fitness, nutrition, and Complimentary Alternative Medicine Kolt has found relief and a return to function. This therapeutic gift he hopes to continue expanding and sharing with others.
Kolt graduated from EastWest College of the Healing Arts in 2019. He specializes in Neuromuscular, Structural Integration, Craniosacral Therapy, and Reiki. His deep tissue skills are highly effective.
When Kolt is not practicing or honing his therapeutic knowledge and skills, his energy goes toward designing sustainability solutions.
Melissa, CA
Office Manager
She/Her
Melissa
Melissa joined D'Vida in 2018 and although new to chiropractic care, she quickly realized the importance of self care and wellness. She is fluent in Spanish and comes to us with many years of experience in the customer service industry. As part of our front office staff, you will see her friendly face at various times during the week helping patients.
A native Oregonian, she loves exploring the coast with her family but also enjoys staying in with a good book. An avid coffee drinker, you will almost always see her with a cold brew!
Bri, CA
Patient Care Coordinator
She/They
Bri
When you call the office, her friendly voice is the first one you hear! Brizeida is certified as a Chiropractic Assistance , which allows her to assist Dr.Rhodes.She truly has a big heart, and is always ready to lend a hand. She genuinely cares about everyone she meets and her positivity is contagious. She loves spending time with her son, exploring new places, traveling, outdoors, sunsets at the beach, and road trips.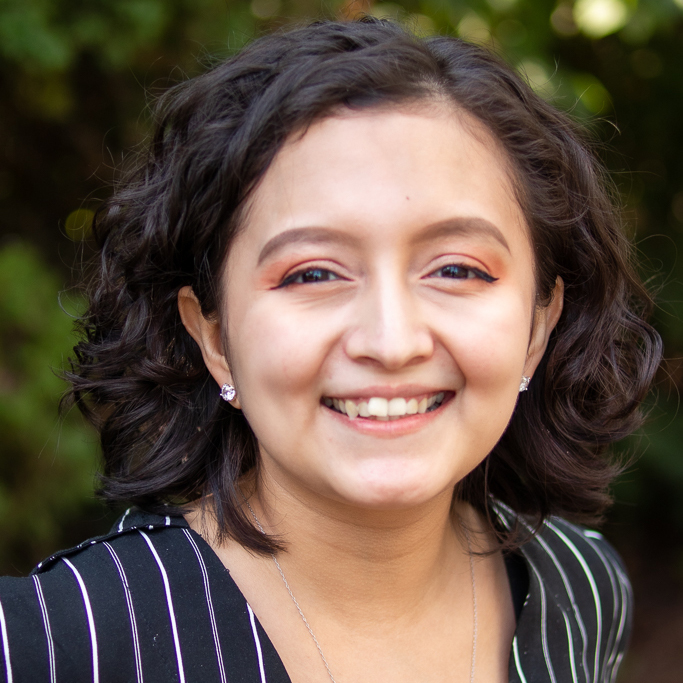 Lili, CA
Patient Care Coordinator
They/Them
Lili
Liliana is a student at Portland Community College, pursuing a degree in Multimedia. She speaks spanish fluently and also has 6 years of customer service experience, being a store manager at her previous employment. She has always had a huge passion for helping others and is excited to continue doing so. As a former competitive dancer, Liliana knows how tricky it can be to recover from injuries, and is so pleased to help others get the care they need. When not studying, Liliana spends a lot of time with her cat or working on digital side projects. "