Comprehensive Care for Children's Health and Wellness
Children, much like adults, can greatly benefit from holistic healthcare practices. At D'vida Clinic, we are dedicated to offering a comprehensive range of pediatric services designed to support your child's overall health and well-being. Our services range from general wellness check-ups, nutritional counseling, and injury care to specialized treatments for pediatric conditions. Our team is trained and experienced in providing safe and effective treatments that are gentle yet impactful for our younger patients.
Integrated approach to health
Pediatric Chiropractic:

Our pediatric chiropractor utilizes gentle adjustments to ensure your child's musculoskeletal system is aligned correctly. This can help alleviate discomfort, enhance the immune system, and support proper growth and development.

Pediatric Acupuncture:

Utilizing gentle, non-invasive techniques, our acupuncturists work to stimulate the body's natural healing processes. This can help manage various pediatric conditions, such as allergies, asthma, ADHD, and digestive disorders, in a safe and natural way.

Pediatric Massage Therapy:

Massage can be highly beneficial for children, providing relaxation, stress relief, and assistance with growth and development. We use age-appropriate techniques to ensure a safe and comfortable experience for your child.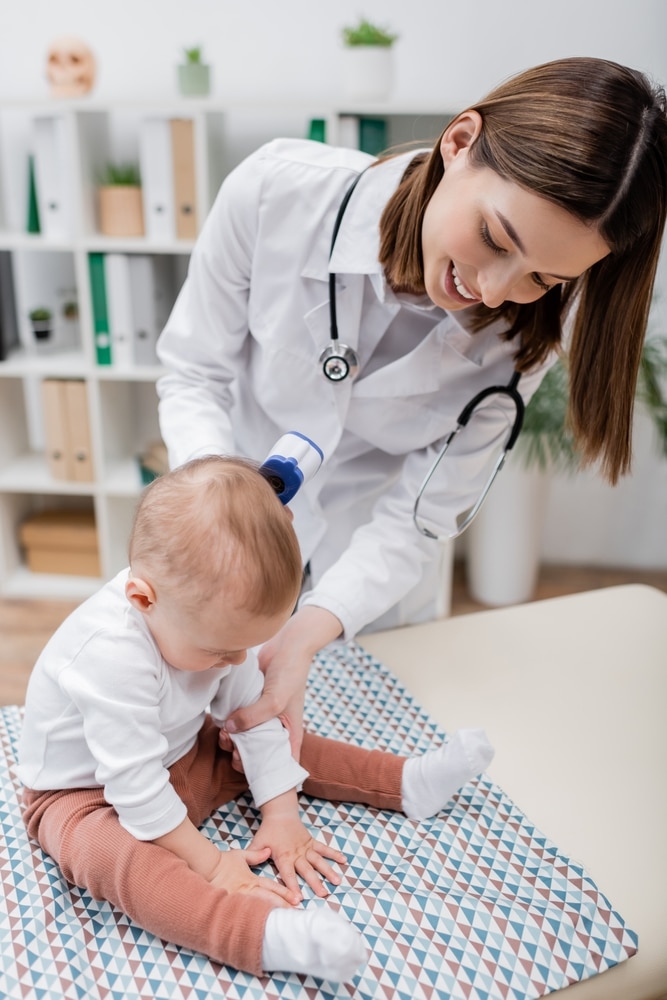 Our pediatric care integrates these three services, delivering a well-rounded approach that addresses your child's health and wellness from multiple angles. We recognize that each child is unique, so we customize our treatments to suit your child's individual needs and comfort level. Our approach is to address the root cause of the condition and provide holistic treatment that goes beyond just symptom management.
Beaverton's best care, your journey to wellness starts here.
Our specialists are trained in providing gentle, effective treatments for various injuries, including those from auto accidents, sports, or play-related incidents. We aim to promote quick and complete recovery, minimizing any long-term impacts on the child's health and development.
Auto Accident Care For Children
Being involved in an auto accident can be a traumatic experience, especially for a child. We understand the challenges children may face following such incidents. Each child's experience and recovery journey is unique. Our compassionate team will tailor a personalized recovery plan that addresses your child's specific needs, helping them return to their vibrant, energetic selves as quickly and smoothly as possible.
Our goal is to provide a comforting and healing environment to help children recover from auto accident injuries. With our integrated approach, we aim to restore your child's health and well-being while easing any fears or anxieties related to the healing process.
Ensuring Your Child's Comfort and Safety
At D'vida, we prioritize your child's comfort and safety above all. Our team is trained to work effectively with children of all ages, ensuring a positive and welcoming environment. We understand the unique needs and challenges that come with pediatric care, and we are committed to making your child's experience at our clinic a positive one.
Reach out to D'vida Clinic today to learn more about our specialized pediatric care services. We're here to support your child on their path to recovery.
Are you ready to feel better and live better?
If you have recently been in an accident, have chronic pain from an injury or stress, or are simply looking for preventative care and better health, D'Vida Injury Clinic & Wellness Center is ready to help. Let us help you get back to the lifestyle you want and maintain a healthy body.